Links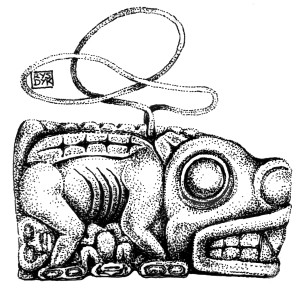 Evelyn C. Rysdyk:  www.evelynrysdyk.com
Evelyn is the author of Modern Shamanic Living, Spirit Walking: A Course in Shamanic Power,  A Spirit Walker's Guide to Shamanic Tools and a contributor to Spirited Medicine: Shamanism in Contemporary Healthcare. This is her author site with links for free content from her books.
Sandra Ingerman, MA:  www.sandraingerman.com
Sandra is the author of Soul Retrieval and Medicine for the Earth. She also maintains an index of well trained shamanic healers across the US and beyond.
Copperlight Shamanic Circle: www.copperlightshamaniccircle.com
Cathy Hiess and Augustine Rasquin are devoted to the promotion of shamanism in French and English within the Quebec community. They are both old friends of Evelyn and Allie!
Society for Shamanic Practitioners: www.shamansociety.org
An organization seeking to support shamanic practitioners and the spread of shamanic wisdom.
Circle of the Sacred Earth: www.circleofthesacredearth.org
The Circle of the Sacred Earth is a shamanic church founded in 1990 by its current Director Roy Bauer, D.D., C.S.C.
Tom Cowan: www.riverdrum.com
Tom is an old friend of Allie and Evelyn who is a well-respected teacher of Celtic shamanic wisdom.
The Foundation for Shamanic Studies: www.shamanism.org
This is the organization founded by Michael Harner, Ph.D. which seeks to preserve ancient shamanic wisdom from around the world.
. . . . . . . . . . . . . . . . . . . . . . . . . . . . . . . . . . . . . . . .
SPIRIT-FOCUSED PERIODICALS TO WHICH
EVELYN RYSDYK HAS CONTRIBUTED CONTENT
Sacred Hoop Magazine: www.sacredhoop.org
Inner Tapestry Magazine: www.innertapestry.org
The Journal of Shamanic Practice: www.shamansociety.org
. . . . . . . . . . . . . . . . . . . . . . . . . . . . . . . . . . . . . . . .
PLANNING FOR IMPORTANT HEALTHCARE DECISIONS
The term "advance directive" refers to any spoken or written instructions you give about the health care you want if a time comes when you are too ill to decide. As a trained Advance Directive Facilitator, Sheila Bracani can help you explore the options for end-of-life services and care and to assist in the preparation of your own advance directive.
Some states have advance directive forms online (Maine's version is athttp://www.maine.gov/dhhs/oads/aging/resource/adf.pdf)
This is a gift for yourself and your family. It is not just for those near end–of-life since serious illness or injury can happen at any time. The document will help you to implement plans to ensure that your wishes are honored and that family members, friends and health care providers are aware of your preferences.
Sheila offers assistance free of charge and may be reached by phone or email: sbracani@earthlink.net  207-443-1015
A FEW GOOD SHAMANIC SUPPLY SOURCES
3Worlds – Shamanic and Ritual Objects:  www.3worlds.co.uk
This is an excellent source for all manner of amazing shamanic and Buddhist ritual objects. The site is offered by Nicholas Breeze Wood, the editor of Sacred Hoop Magazine: www.sacredhoop.org
Moscow Hide and Fur:  www.hideandfur.com
Excellent source for leather, antler, bone and other supplies for making rattles, drums and the like.
Centralia Fur and Hide:  www.furandhide.com
A great source for drum making supplies that often has horse, moose and black bear rawhides.
Shaman's Market:  www.shamansmarket.com
A good source for South American shamanic supplies and textiles.
Wild Wizards Crafts  www.etsy.com/shop/wildwizardcrafts
Kai Seidr offers marvelous shamanic objects and jewelry created from natural materials. Many of his pieces are made from animals and birds he has found in the Highlands of Scotland.
Bear Drum  www.beardrum.com 
Shamanic drums, and rattles by Steven Kauder. Bear Drum offers round and oval drums as well as drum kits in several different hides. Rawhide rattles and rattle kits are also available.
Ancient Music  www.ancientmusic.co.uk
Drums, flutes, bull roarers, rattles and other ancient instruments. Kate Fletcher and Corwen ap Broch create ancient Northern European musical instruments and music. A talented duo helping to keep ancestral ways alive.
The Drum People:  www.thedrumpeople.com
Medicine Bags: www.medicinebags.info                                                          
100% Native American owned.
Tachini Drums:  www.tachinidrums.com                                                       
Tachini Drums, custom builder of Native American drums and drum accessories; 100% Native American family owned and operated. We are located in the Flathead Indian Reservation of Western Montana, home of the Salish, Pend d'Oreille and Kootenai tribes. All of our Native American drums and related products are handcrafted by a master Salish/Navajo drum maker using centuries old traditional methods passed down from the ancestors. Listen to the heart beat of Native American tradition the instrument of the Earth, the heartbeat and rhythm of Nature. Tradition, respect, honor, pride and integrity are crafted into each drum.
"Poet Carver" Native American-styled Flutes  https://beempty.etsy.com
These flutes are handmade by "poet carver" Ben Thompson. Flutes that are currently available are sold through the above Easy shop. He also custom-crafts flutes in cedar, cherry and maple and other woods. You can also order a flute with a custom-carved animal figure over the windway. You may see more of his carvings at: www.poetcarver.com.
. . . . . . . . . . . . . . . . . . . . . . . . . . . . . . . . . . . . . . . .
MUSIC FOR THE SPIRIT  (Ambient/Space)
Meg Bowles (ambient/space music):  www.megbowlesmusic.com
We have enjoyed the music of Meg Bowles for over two decades. Her incredible aural landscapes offer transcendent spaces for deep listening and meditation. Her inspired music carries you off to other realms and also deeply within. She is Spirit Passages' favorite composer!  www.megbowlesmusic.com
Meg's discography: Inner Space (1993), Solstice Dreams (1993), Blue Cosmos (1996), From the Dark Earth (1999), A Quiet Light (2011), The Shimmering Land (2013)
. . . . . . . . . . . . . . . . . . . . . .
A SAMPLING OF OUR STUDENTS WHO ARE
SERVING THEIR COMMUNITIES
Deborah Feintech–at The Couples Center
www.thecouplescentermaine.com
Eva Goetz–Pacha Works: A Shamanic Energy Practice
www.pachaworks.com
Martha Jorz–New England Land Healing
www.newenglandlandhealing.com
Michael Verrilli, DO–The Shaman's Path
www.theshamanspath.com
. . . . . . . . . . . . . . . . . . . . . . . . . . . . . . . . . . . . . . . .
OTHER ORGANIZATIONS OF INTEREST
3Worlds: www.3worlds.co.uk/Pages/Podcast.html These are a series of very excellent podcasts by Nicholas Breeze Wood, the editor of Sacred Hoop Magazine: www.sacredhoop.org
Companion Arts:  www.companionarts.org
These people have produced a CD, "Care for the Journey," that is a soulful "salve" for healthcare professionals' hearts.
Maine Audubon: www.maineaudubon.org
Spirit Passages has collaborated with this organization since 1993.
Maine Organic Farmers and Gardeners Association:  www.mofga.org
MOFGA offers connections for healthy, locally grown food.
. . . . . . . . . . . . . . . . . . . . . . . . . . . . . . . . . . . . . . . .
OTHER MUTUAL LINKS
3Worlds – Shamanic and Ritual Objects:  www.3worlds.co.uk
This is an excellent source for all manner of amazing shamanic and Buddhist ritual objects. The site is offered by Nicholas Breeze Wood, the editor of Sacred Hoop Magazine: www.sacredhoop.org
Wonder Dog Films – Sharyn & Kevin did our home page video!
www.wonderdogfilms.com
Rev. Jacob Watson and ChIME
www.revjacobwatson.com
These are folks offering the Munay-Ki rites in the san Francisco Bay area (sister site to The Center for Shamanic Healing) http://www.munaykiawakening.com
Kent Dorsey was one of the two Americans on the FSS field expedition to the Rebuplic of Tuva in 2003.
http://www.spiritsong.com.
Karyn Chalice Armstrong • Serving others to live a self-actualized & awakened life of confidence, clarity and creativity, integrating ancient teachings for the 21stCentury. 503-804-944. www.harmonicvisions.com.
www.shamaniclife.com • We are a community dedicated to the promotion of shamanism and living a shamanic life.
http://www.GoneWriting.com. • Shamanic Writing & Publishing – Shamanic author Marge Hulburt offers book coaching, editing, and publishing services for spirit-inspired books and others.
The Center for Shamanic Healing offers shamanic healing and instruction in the San Francisco Bay area. The members are Faith Davis, Desiree DeMars, Kent Dorsey, Phil Heron, Lovetta Montjoy and Suzanne Savage. http://www.centerforshamanichealing.com